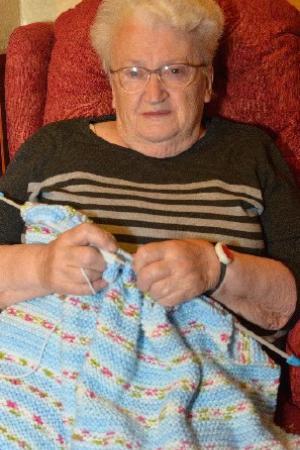 Fermanagh & Omagh PCSP have been working with the PSNI, NIFRS, Social Services and the South West Age Partnership to help vulnerable people living with complex medical conditions stay in their homes for longer.
The initiative focuses on rural and isolated areas and involves giving residents wearable alarms with additional sensors, linked via phone to a monitoring centre. If there are any issues, the resident can press on the alarm to alert an advisor in the monitoring centre who can respond and arrange for additional help if needed.
One local user, Mrs Armstrong (pictured), recently made use of the alarm when her husband fell at home – the advisor at the monitoring centre contacted both the emergency services and her family, keeping her calm and providing peace of mind.