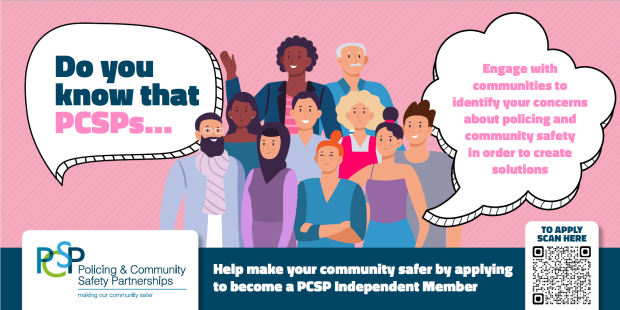 Applications to become a PCSP Independent Member are now open!
We're appointing 119 Independent PCSP and DPCSP Members across Northern Ireland following the May 2023 local government elections. These Independent Members will sit alongside local Councillors to achieve the strategic objectives set out by the Policing Board and Department of Justice.
You can access the applicant information booklet here, and the appointment timeline here. 
Who can become an Independent Member?
You must be at least 18 years old and live in or be able to demonstrate a close connection and active interest to the council area for which you are making an application.
You can find out more about the role of PCSP and DPCSP members in the Members' Handbook.
How do I apply?
Applications opened on 1 September and will close at 12 noon on Friday 13 October 2023. You can visit the online application portal by clicking here, or by scanning the QR code above.
If you need additional information on the application process, or an alternative format of application form, email us on pcsp@nipolicingboard.org.uk