Your local Policing and Community Safety Partnership supports a range of projects and initiatives in the community. Read more about some of the schemes below:
Sport-based youth interventions
Ards & North Down PCSP, in partnership with Ards & North Down Leisure Services work with young people through sport, supporting them in making positive choices and diverting them from anti-social behaviour.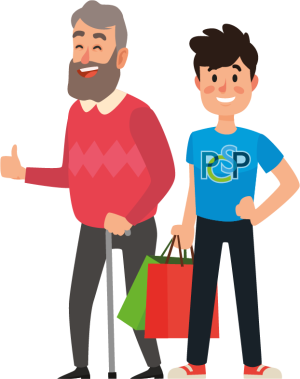 Led by Ards & North Down Leisure services, the intervention project also linked with the Education Authority, PSNI, Council and community youth-based programmes to improve life skills and address anti-social behaviour in targeted hotspots around the Borough.
This popular programme is multi-year, delivering on average 8 sessions of diversionary and detached youth work with 65 support partners to 51 participants from 29 different areas of the Borough.
Scam awareness for the Deaf community
Armagh, Banbridge & Craigavon PCSP regularly provides scam awareness and crime prevention presentations and training to community groups across their District and try in particular to reach groups within the community who are often viewed as "hard to reach."
One such group, Craigavon & Banbridge Deaf and Friendly Club received training from the PCSP in partnership with the Sensory Disability Team, Cherrytrees Resource Centre and SHSCT, who provided a BSL interpreter.
As Billy, the PCSP Project Officer spoke, David, the Interpreter, signed the presentation to the group and spoke on their behalf whenever they needed to ask a question. While many scam awareness training sessions often focus on telephone scams, this particular presentation was tailored to the audience, focusing on text and email scams as well as handing out purse cables which tug when someone tries to get into your bag, rather than the usual purse dipping bells, which ring. The 20 Deaf and hearing impaired attendees were also given crime prevention and scam awareness literature to take home, with 100% positive feedback.
Multi-Agency Support Hub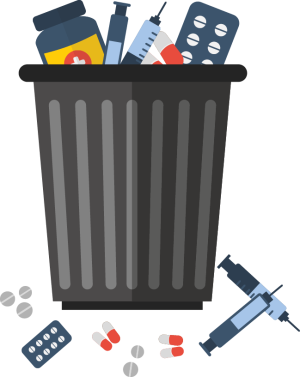 Multi-Agency Support Hubs (MASH) operate across Northern Ireland to help vulnerable people, who may be at risk of entering the Criminal Justice System, get access to the right support, at the right time, from the right organisations within their local area.
Derry & Strabane PCSP play a major role in their local Hub, which was the first established in Northern Ireland. The PCSP manager chairs the monthly hub meetings and provides a secretariat function.
The hub has helped over 200 clients with addiction issues, loneliness, mental health problems, self-harm and suicidal ideation, and adverse childhood experiences.
Tackling road safety issues
Fermanagh and Omagh has the highest per capita figures for road users being killed or seriously injured. To help tackle this issue, the PCSP, in partnership with PSNI and NIFRS are working to try and reduce the numbers of road traffic incidents in the Borough, using Road Safety Week to really drive home the message.
The PCSP, PSNI, NIFRS and Order of Malta facilitated a number of reconstructions of road traffic collisions at secondary schools across the Borough, targeting year 14 pupils who are about to take their first steps to being independent adults. As well as seeing what a crash would look like, the PCSP also arranged for an undertaker to bring home the reality of what happens when you make the wrong choices while driving.
Disability outreach
As part of their community outreach, Mid & East Antrim PCSP gave a talk to members of the Carrick Learning Disability Forum on everything community. The talk was delivered by two DEA Officers, Alison Kane and Vanessa Postle, and covered Good Relations, community development and planning, and the work of Mid & East Antrim PCSP.
The Carrick Learning Disability Forum gives people with a learning disability a chance to come together to work on making Carrick a great place to live in and participants discussed key issues like feeling safe, getting the right support, and how they can get more involved in their local area.
People with disabilities are more vulnerable than others to experiencing bullying, harassment or hate crime. They have specific care and support needs and are at risk of suffering abuse and neglect. It's important to remember that with the right support, most people with a learning disability in Northern Ireland can lead independent lives.
Kid's Court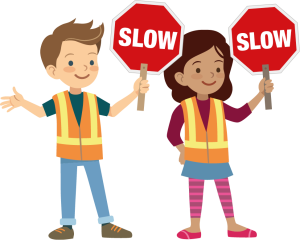 Speeders in Kilkeel are in for a surprise thanks to Newry, Mourne & Down PCSP's Kid's Court. The busy Newcastle Road is home to St Columban's primary school, meaning those that speed are endangering children who may be playing or crossing going to and from school.
One Kid's Court saw eight speeding motorists face a panel of P7 judges to explain their reasons for speeding outside the school, as well as being quizzed on their road safety knowledge. Kid's Court often proves a powerful experience for motorists as they come face to face with the young lives they are endangering, and 100% of those involved said they had greater knowledge of the dangers of exceeding the speed limit.