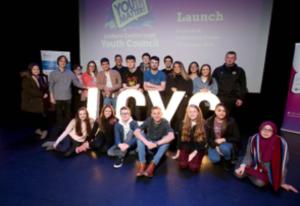 Lisburn and Castlereagh are recruiting new members of the Youth Council to have their say on local issues.
Lisburn & Castlereagh PCSP and partners have run the Council for the past two years, and its aim is to tackle concerns about antisocial behaviour across the district. It provides a forum for the PCSP, PSNI, Council and other agencies to work in a more sustainable way with young people, involving them in the development of policy and services, and giving them a voice.
The Youth Council is made up of 24 members between the ages of 16 and 21 who are involved in:
• engaging with key decision makers
• having their say on local issues
• representing the views of other young people
• building confidence in setting out young people's views and opinions
• accredited training and developing their own personal skills.